Able2 Article 28 Clinic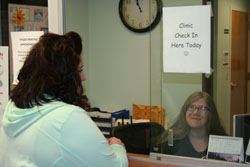 Able2's Article 28 Clinic is committed to excellence in providing Dental Services and Podiatry Services. Medicaid and some private insurances accepted. 
We at Able2 are commited to providing compassionate care and comprehensive services by licensed professionals in dentistry and podiatry. Our staff is trained in the unique care involved with treating individuals with special needs.
We can be reached directly at:
Phone: 607-734-9503
Fax: 866-489-7553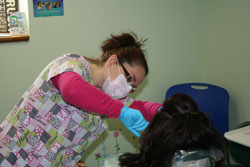 JERRY KOHENA DENTAL CLINIC
Our staff consists of a full time dentist and hygienist who have specialized training in general dentistry for people with disabilities. Additional staff consists of 2 dental assistants. General dental services are provided using a preventative approach.
PODIATRY
Services are provided by a licensed podiatrist who specializes in treating the unique needs of persons' with disabilities. Care involves diagnosis and treatment of foot disorders.